FABRIC TECHNOLOGY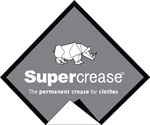 SUPERCREASE®
Brings crease retention to most man-made or natural fibre garments. This specially formulated line of resin gives Hard Yakka products the ability to remain as sharp and as smart as the designer intended. Formulated to last the life of the product, treated creases remain as crisp and natural as the day they were first pressed.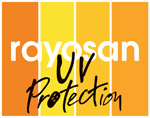 RAYOSAN
Recent research shows that sunscreens alone don't sufficiently protect Australians against the formation of melanoma and related skin cancers. While people who work outdoors are being advised to cover up, a study of 250 fabrics revealed that more than half of them don't offer sufficient UV protection. Sandoz Chemicals Ltd, in association with Sunsafe and the University of New South Wales, has developed a technology that increases the Sun Protection Factor of lightweight garments. It's called the Rayosan process. Rayosan increases the absorption of damaging ultraviolet rays by fabrics without changing garment appearance, handling or breathability. Source: Clariant (Australia) Pty Ltd.

CORDURA®
Cordura® adds style, durability and comfort to workwear. This lightweight fabric is made using the highest tenacity fibre technology available. With an exceptional strength-to-weight ratio and remarkable resistance to tears, scuffs and abrasions, Cordura can withstand more than three times the amount of wear of standard workwear fabrics. Not surprisingly, it's fabrics like Cordura that help Hard Yakka workwear deliver the kind of class leading toughness and comfort that you'd expect from an Aussie icon.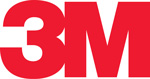 3M REFLECTIVE TAPES
Hard Yakka utilises a number of 3M reflective tapes with patented retroreflective technology including 8910 50mm and 9910 50mm. The 8910 tape is ideal for home washes up to 40°C, and the 9910 tape is suitable for home washes up to 60°C and light industrial washes. Hard Yakka also uses 'breathable' 3M reflective tape designs. The first, 3M 8725 50mm perforated tape, actively promotes airflow to help keep you cool and comfortable. The second, 3M 5510 50mm segmented tape, also stretches and moves with you, making it ideal for stretching or lifting. The newest addition is 8935 Industrial Wash Flame Retardant perforated tape featured on selected Protect products.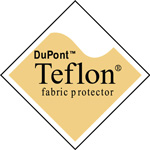 TEFLON®
Even the toughest and dirtiest of jobs are no problem for Hard Yakka. Teflon® fabric protection helps release heavy-duty dirt and grime in the wash. Nothing's tougher on dirt and stains than Hard Yakka with Teflon.

REPREVE®
REPREVE® is the world's leading recycled fibre, made for the good of tomorrow. It's created from plastic bottles that would otherwise go to landfill. Hard Yakka utilises this technology to reduce the environmental impact on the planet while maintaining the highly durable, comfortable and stylish workwear it's famous for.