OUR BEST SELLING BOOTS HAVE GONE THROUGH AN UPGRADE.
INTRODUCING OUR NEW O2 3056 LACE UP PUMP BOOT
Featuring the O2 collar Airbag, it provides additional impact protection and comfort, as well as a customised fit for superior ankle support.
lf you spend long days on your feet these boots seriously have you covered.
Take your shoe game to the next level with a pair of O2 boots!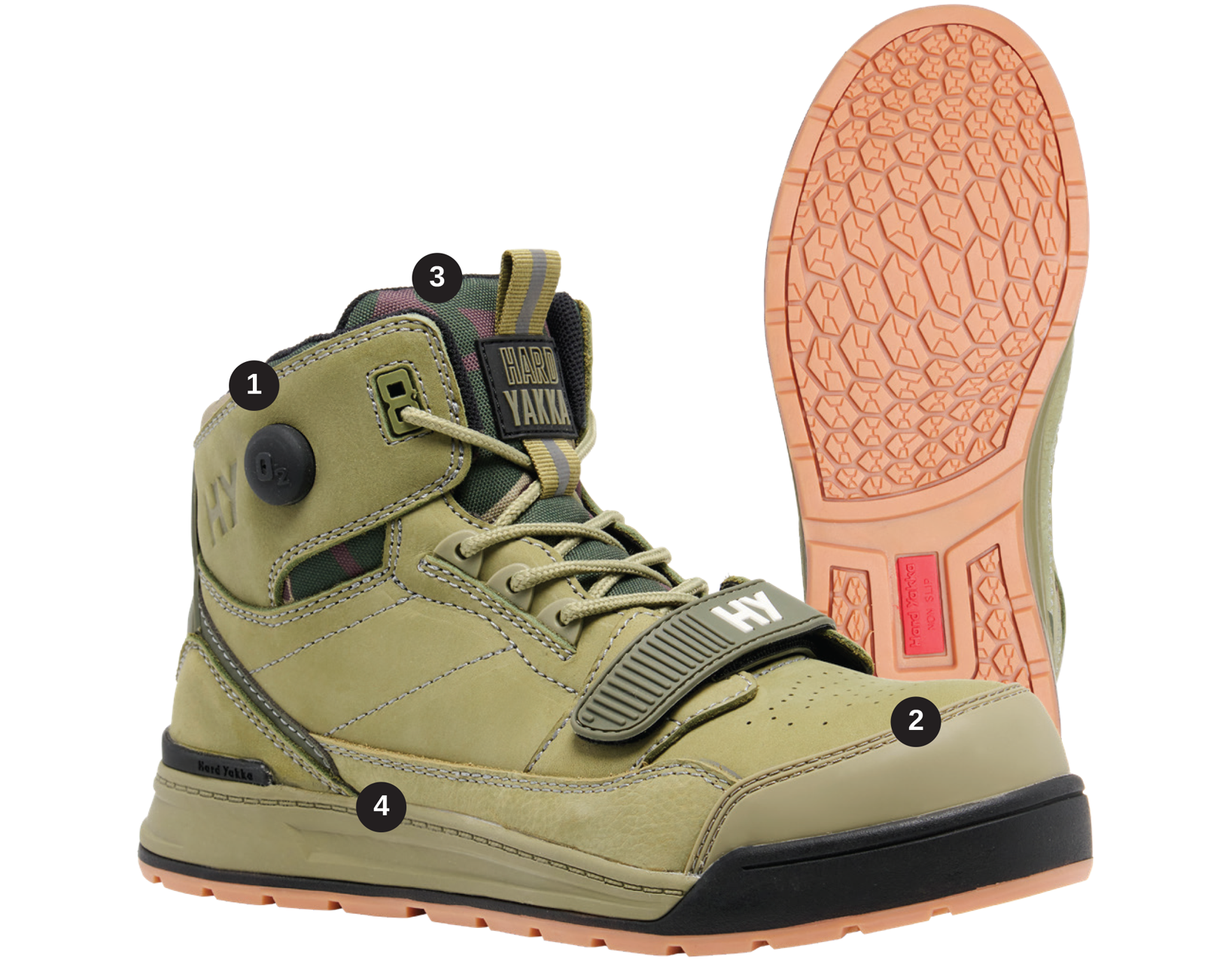 O2 LACE UP PUMP BOOT
FEATURES: